We thought it would be a good idea to collect links to some of the most important reviews of BTS's Love Yourself: Answer. You may have heard about it – one of the top selling albums of 2018 and a Billboard #1 album. Must be plenty of reviews, right? All the big sites and publications will have reviewed it – Rolling Stone, Pitchfork, Spin, Slant, Q, NME, right?
Sadly, no ?
For some reason (possibly because it's a repackage), there are very few reviews out there for LY:A. In fact, as we searched and searched, we were surprised at how many publications seem to be completely unaware of BTS.
Not gonna lie, we're a bit salty about that. But instead of letting everyone taste the salt, we'll focus on the reviews that do exist and give them some love and some links.
So, here we go with our Love Yourself Answer Reviews Roundup.
AllMusic loved it, like really really loved it.
For a pop band to display such thematic consistency, depth, and maturity is a wonder, making Love Yourself: Answer BTS' most definitive statement to date and a snapshot of the group at the top of its game.
Tamar Herman's review for Billboard is full of love and praise for the album.
A masterful culmination of years of work and rife with meaning, Answer is undeniably a magnum opus from BTS that that few other artists, boy bands or otherwise, ever can hope to achieve.
Soundigest appreciated the album's variety
 the versatility of tone from track to track illustrates the emotional rollercoaster of a relationship, mimicking the ups and downs through the instrumentals and lyrics of each song
The South China Morning Post gave it 4 stars, despite minor complaints about the album being a repackage.
Although padded with plenty of previously released material, such as the earlier hits Fake Love and The Truth Untold (featuring US DJ Steve Aoki), the new album should ensure BTS' reign as the kings of K-pop will continue.
PopCrush adored the album and its message of empowerment for young people everwhere
BTS take things a step forward, using their influence and lyrics to empower their fans in critically important ways. By sharing their struggles and introspection through the Love Yourself series, BTS prove they are more than a boy band: they are truly the voice of their generation
AllKPop reviewed Love Yourself:Answer and gave it 9.0 out of 10. But we find it difficult to take this review seriously with this comment about Serendipity. Seriously, wat?
I didn't much care for "Serendipity." To me, the tune was too slow, and languorous. I found myself nodding off more often than not.
And that's basically it. For one of the best selling albums of 2018. Disappointing, but we're hopeful that things will keep improving.
---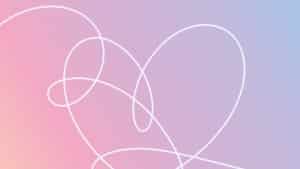 Love Yourself: Answer
---
Don't forget to check out our fanchant pages, where you can learn the lyrics and fanchants by watching MVs or stages with the lyrics and fanchants higlighted in time with the music!
---
Comment down below or hit us up on Twitter (@btsfanchants)  if you've got something interesting to share!